From Managed IT Support to Internet & Data Security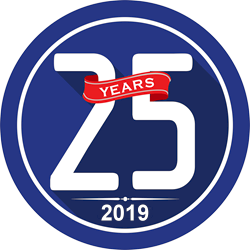 Celebrating 25 Years of Service
Founded in 1994, Metro Data, Inc. is a leading Information Systems & Services firm that works exclusively with business clients to develop and apply customized technology solutions that accomplish a client's strategic goals. 
Metro Data, Inc.'s "end-to-end" experience helps their customers to secure their systems, reduce costs, and improve their business information systems performance.  We provide a range of technical support and consulting services for small and medium-sized businesses throughout most of Maryland.  Visit our Services Page for complete listing.
Also check out our News Items to read about recent projects, community outreach, awards, and general news.
If you'd like to have one of our staff evaluate your technology needs, whether it be a security assessment, plan for growth, or for a data network overhaul, we'll gladly meet with you at no charge for the initial consult.  Metro Data, Inc. - We do IT right.