Managed Computer & Network Support, Internet & Data Security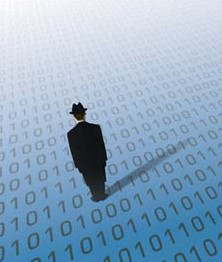 Welcome to the web home of Metro Data, Inc. - 2017 marks our 23rd continuous year of operation. 
Founded in 1994, Metro Data, Inc. is a leading information systems & services firm that works exclusively with business clients to develop and apply customized technology solutions that accomplish a client's strategic goals. 
Businesses have chosen Metro Data, Inc. to help keep pace with the ever-changing technology landscape.  Metro Data, Inc.'s "end-to-end" experience helps their customers to secure their systems, reduce costs, and improve their business information systems performance.
We provide a range of technical support and consulting services for small and medium-sized businesses throughout most of Maryland.  Visit our Services Page for complete listing.
Visit our News Items to read about our projects, community outreach, awards, and general news.
Outsource Your I.T.
Through our newly-enhanced Metro Manage IT program, we combine world-class 24/7 monitoring, with remote maintenance and support in an affordable package. Better yet, our new pricing scheme offers fixed IT support costs that will save you money and minimize network interruptions and downtime! We know what a perfect network looks like - it's invisible!
Computer and Network Support
Many of our clients have relied on our technical expertise for over a decade. They are assured that both short term and long range needs are being addressed. Through service contracts, or on-call support, our clients know the response to projects and problems is quick and tasks are handled efficiently, mindful of the budget and the big picture.  From Computer Repairs to Office Networking, we want to be your one-stop-shop!
Professional Consulting
Metro Data, Inc. has been a leader in providing high quality consultation for your business technology needs. Let Metro Data help you make the right choices and guide your business into a more productive future. Avoid spending valuable resources on technology products that won't meet your needs. Our staff is composed of highly competent technology professionals that will ensure you have the comprehensive knowledge to make the right decisions on your IT infrastructure.
Reliability
At Metro Data, Inc., we believe in a philosophy of prompt, dependable service for our clients. In the I.T. industry, our competitors focus on revenues rather then service. Gaining new clients rather then keeping existing ones. We at Metro Data, Inc. believe that your business interests are our business interests. Making your business run effectively is our highest priority.
If you'd like to have one of our staff evaluate your technology needs, whether it be to assess data security, plan for growth, or for a data network overhaul, we'll gladly meet with you at no charge for the initial consult.  Metro Data, Inc. - We do IT right.