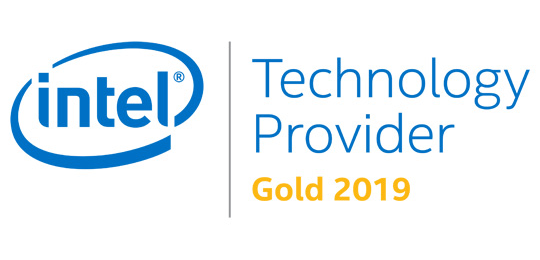 December 12, 2018 - Metro Data, Inc. received formal notice that we have achieved Intel® Technology Provider "Gold" status for the year 2019.
Metro Data, Inc. is proud to be recognized as a "Gold" Intel® Technology Provider for 2019 (our 15th consecutive year as an Intel® Partner).
With expertise across a range of industries, Metro Data, Inc. partners with the global leader in computing innovation—Intel—to deploy information system solutions that help customers improve real-time business decisions and become more productive, efficient and agile.  As a Gold-level Intel Technology Provider, we have access to specialized training, priority technical support and other advantages that contribute to a higher level of service and expertise for our customers.