December 1, 2022
 
Metro Data Inc. team recognized by Intel Corporation as a Intel Partner Solution Pro - Cloud Business Professional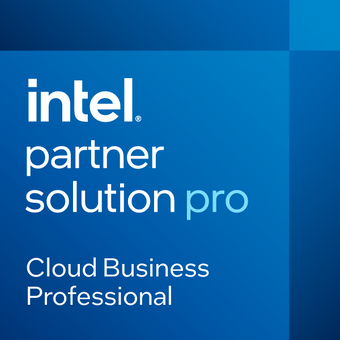 About the Intel Partner Solution Pro - Cloud Business Professional badge:
Understanding the business aspects of the cloud is key for modern cloud professionals.  This achievment acknowledges having trained and learned how to maximize business value and operational efficiency, and gained the  ability to guide organizations through complex stages of cloud transformation strategy.
About Intel Corporation:   Intel is the world's largest semiconductor chip manufacturer.  Intel supplies microprocessors for computer system manufacturers such as Acer, Lenovo, HP, and Dell. Intel also manufactures motherboard chipsets, network interface controllers and integrated circuits, flash memory, graphics chips, embedded processors and other devices related to communications and computing.
About Metro Data, Inc.
Metro Data, Inc. is a well-established Managed Services Provider that works exclusively with businesses.
We work one-on-one with each client to create customized technology solutions that accomplish a company's strategic goals. 
Businesses have chosen Metro Data, Inc. because we provide "end-to-end" support for all of their technology needs.
Established 1994.  Trusted.  Experienced.