Metro Data, Inc. is pleased to announce the launch of a new web site for Senior Network, Inc. The web site (www.seniornetwork.org) now features easy-to-navigate layout and uses a responsive design, which allows for easy viewing on mobile and tablet devices.
About Senior Network, Inc.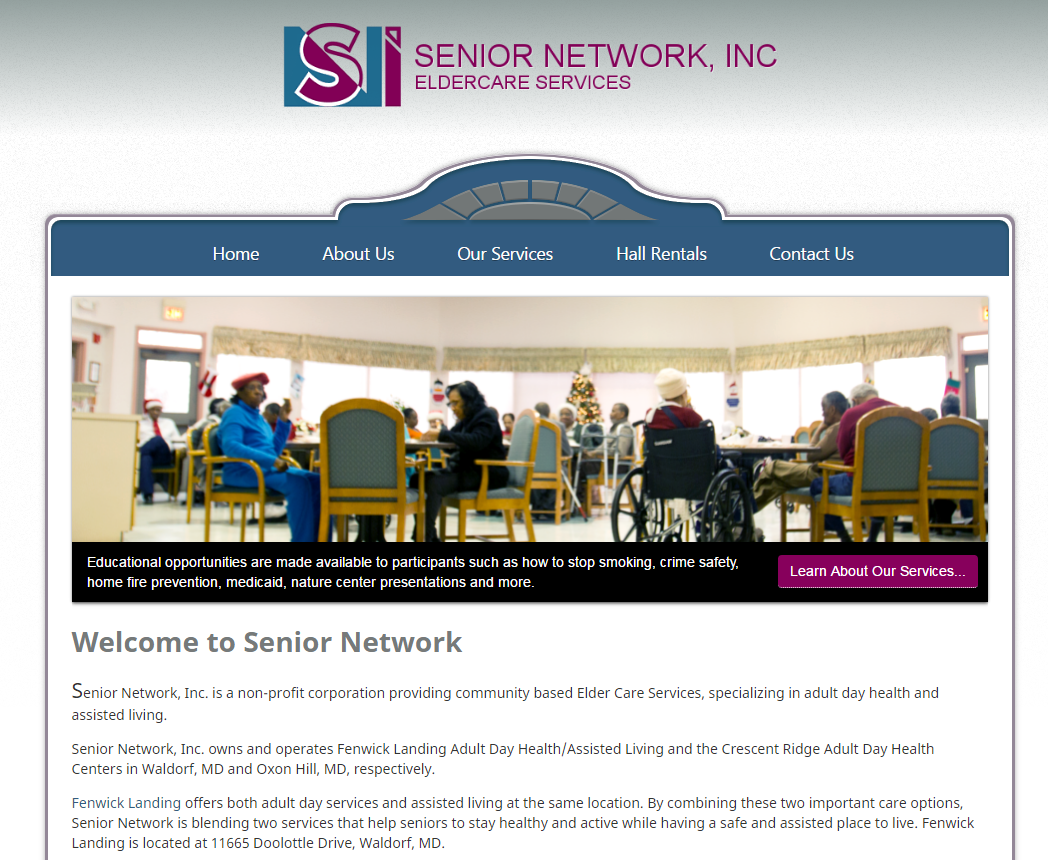 Senior Network, Inc. is a non-profit corporation providing community based Elder Care Services, specializing in adult day health and assisted living.  Senior Network, Inc. owns and operates Fenwick Landing Adult Day Health/Assisted Living and the Crescent Ridge Adult Day Health Centers in Waldorf, MD and Oxon Hill, MD, respectively.      
Fenwick Landing offers both adult day services and assisted living at the same location. By combining these two important care options, Senior Network is blending two services that help seniors to stay healthy and active while having a safe and assisted place to live. Fenwick Landing is located at 11665 Doolottle Drive, Waldorf, MD.
For more information, please visit www.seniornetwork.org
About Metro Data, Inc.
Founded in 1994, Metro Data, Inc. is a leading information systems & services firm that works exclusively with business clients to develop and apply customized technology solutions that accomplish a client's strategic goals.
Businesses have chosen Metro Data, Inc. to help keep pace with the ever-changing technology landscape.  Metro Data, Inc.'s "end-to-end" experience helps their customers to secure their systems, reduce costs, and improve their business information systems performance.