We are pleased to announce that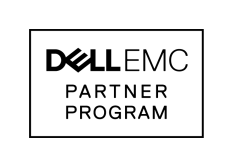 we have received notification from Dell EMC's President of Global Channels, OEM Solutions & IoT -  that Metro Data, Inc. is now formally a Dell EMC Authorized Reseller and Partner. 
As customers embrace digital transformation, they look for partners who focus on delivering outcomes through the rapid adoption and optimization of technologies, and the business-critical systems supporting them.
As a Dell EMC Partner, Metro Data, Inc. has access to enablement tools, sales aids, financing programs, valuable product & solution training and much more.   We are proud to align ourselves with a global IT leader!
About Dell EMC
As a member of the Dell Technologies unique family of businesses, Dell EMC serves a key role in providing the essential infrastructure for organizations to build their digital future, transform IT and protect their most important asset, information. Dell EMC enables our enterprise customers' IT and digital business transformation through trusted hybrid cloud and big-data solutions, built upon a modern data center infrastructure that incorporates industry-leading converged infrastructure, servers, storage, and cybersecurity technologies.
Dell EMC brings together Dell's and EMC's respective strong capabilities and complementary portfolios, sales teams and R&D. We seek to become the technology industry's most trusted advisor, providing capabilities spanning strategy development, consultative services and solution deployment and support to help our customers and partners drive the digital transformation of their businesses.
We work with organizations around the world, in every industry, in the public and private sectors, and of every size, from startups to the Fortune Global 500. Our customers include global money center banks and other leading financial services firms, manufacturers, healthcare and life sciences organizations, Internet service and telecommunications providers, airlines and transportation companies, educational institutions, and public sector agencies.
About Metro Data, Inc.
ESTABLISHED in 1994. Simply put, we are in the business of protecting your information assets.  
Metro Data, Inc. is a leading information systems & services firm that works exclusively with business clients to develop and apply customized technology solutions that accomplish a client's strategic goals.  Businesses have chosen Metro Data, Inc. to help keep pace with the ever-changing technology landscape.  Metro Data, Inc.'s "end-to-end" experience helps their customers to secure their systems, reduce costs, and improve their business information systems performance.