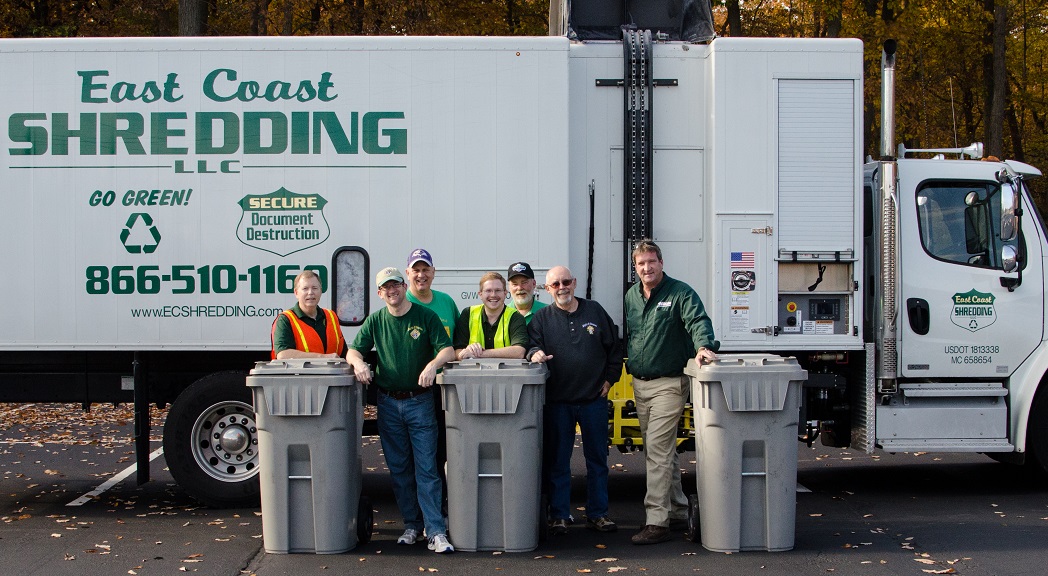 Metro Data, Inc. alongside the Father Maurice J. Wolfe Council #11372 of the Knights of Columbus hosted a community Shred Event on the grounds of St. Francis de Sales Church in Abingdon, Maryland.  The friendly staff from Metro Data handled the destruction of anything containing data while the Knights assisted with the documents and shredables.
As part of the process, any device that was found that contained data on it was removed and slated for destruction.  This included all hard drives, cell phones, audio recorders and more.  Hard drives were securely destroyed by first removing the drive from the desktop or laptop computer, and then each platter was removed from the hard drive before being broken in half.  East Coast Shredding offers a service that grinds the disks up and so the broken platters were passed onto them for further destruction.  Attendees of the event were able to see their personal data irrevocably destroyed in front of their eyes and given immediate piece of mind that nothing nefarious would happen to their data.
Devices that had been gutted of personal data were placed in the back of a truck and taken for electronics recycling.
Over the course of the event there were two computers that were deemed to be salvagable.  These computers were later taken back to the Metro Data offices and refurbished for use.  Every year around Christmas time, Metro Data donates 10-12 computers to kids in needs, churches and schools.  These two computers were able to find a second life with brand new hard drives and at no cost to the new owners.